Front-end Page Structure
A web page is constructed from 1 mandatory instance or global module + optional sections (Media Inserts, Footer, Copyright Bar) you can add to it.
The module section (orange-colored) is where you may customize its default layout(s) or create and assign completely new ones.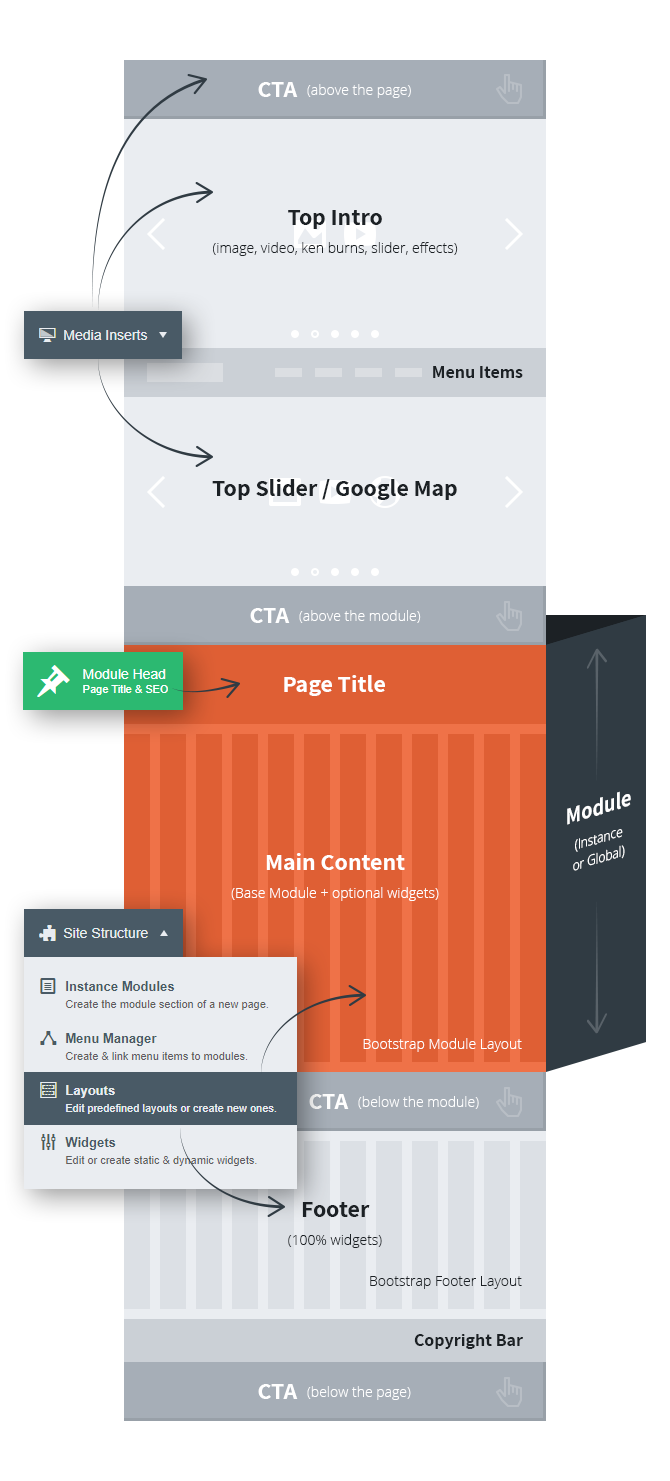 One-page site templates have a similar structure, except the Module section appears multiple times appended one below the other.